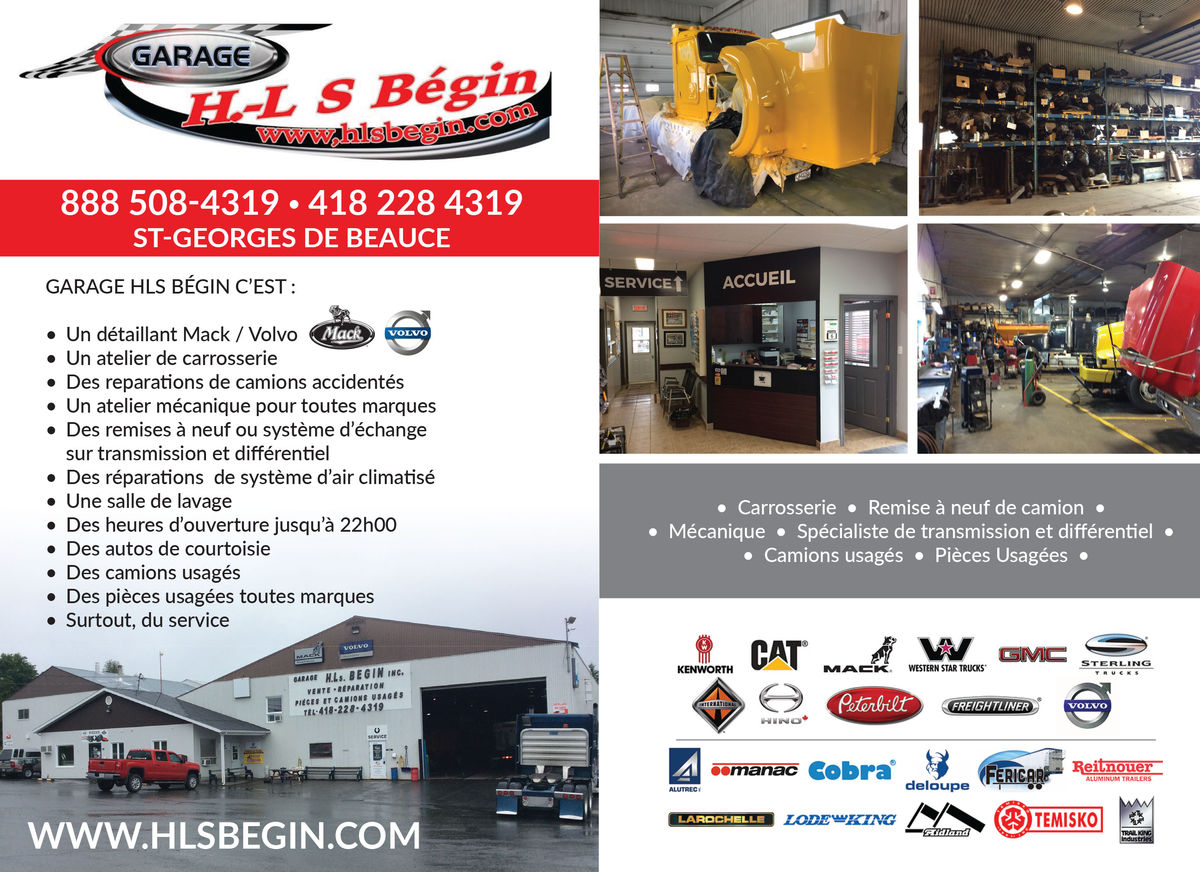 Garage H-LS Bégin
8615 127e rue Est, Saint-Georges (Québec) G5Y5B9
Equipments, Parts and Accessories
Painting and dent removal
Job offers
CLERK AT THE ROOM OF HEAVY VEHICLES
What awaits our new Heavy Vehicle Parts Clerk? A pleasant working atmosphere and a company that cares about the well-being of its employees. We also offer you: • A permanent position and work all year; • excellent opportunities for advancement; • The chance to perfect you throughout your career; • A team of clerks who value self-help and honesty.
Come live the Henri-Louis difference. Bégin. Here, all members of the team collaborate to provide a fast and personalized service: sale of used parts and vehicles, repair and maintenance of heavy vehicles, whatever their needs, our customers live an exceptional experience. The role of our heavy vehicle clerk? Make sales of parts of all brands of trucks, but especially brands MACK and VOLVO.
On a daily basis, he will have to: -Reply to customers by phone and at the counter.
-Reply to the mechanics -
Make orders, classify the pieces as they arrive
-Possibility of route to develop customer network.
The ideal candidate is also: ◦Dévoué; ◦Assidu; ◦Autonome; ◦Responsable; ◦Minutieux.
If you want to share your passion for the truck with a positive and welcoming group, you will be at your place!
Several trainings are offered by Mack and Volvo to deepen your knowledge of Volvo products and customer service techniques.
Do not hesitate to contact us to join our team.
Luc Ouellet Director of Operations Bur: 418-228-4319 Email: louellet@hlsbegin.com Garage H.-L.S Bégin Inc. 8615, 127th Street East Saint-Georges, QC, G5Y 5B9