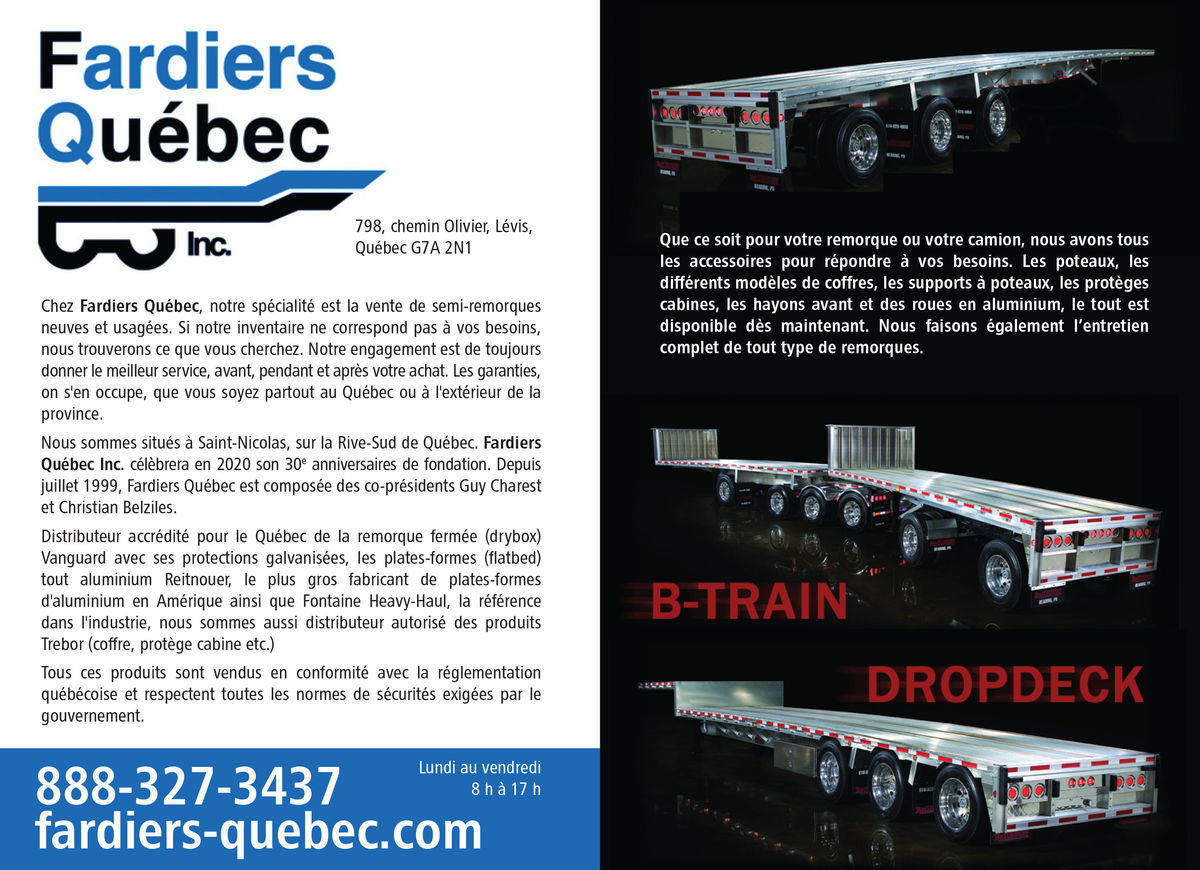 Fardiers Québec Inc.
500$

If you buying a new 2021 trailer

Terms

With the purchase of a new 2021 trailer get $ 500.00 of accessories.
798 Ch. Olivier, St-Nicolas (Québec) G7A 2N1
At Fardiers Québec, our specialty is the sale of new and used trailers. If our inventory does not meet your needs, we will find what you are looking for. Our commitment is to always give the best service, before, during and after your purchase.
We are located in Lévis (Saint-Nicolas), on the South Shore of Quebec. Fardiers Québec Inc. celebrate its 30th anniversary in 2020. Since July 1999, Fardiers Québec has been co-chaired by Guy Charest and Christian Belziles. Accredited distributor for Quebec of the Stoughton drybox and all aluminum flatbed Reitnouer, the largest manufacturer of aluminum trailer in America as well as Heavy-Haul Fountain, the reference in the industry, we are also authorized distributor of Trebor products (tol box, cabin protector, etc.)